Who Should Play First Base for the Rockies?
When you look the Rockies, you see a lineup that should be averaging about five runs a game and one of the top lineups in the MLB. Sadly, that's not the case at all. The Rockies' lineup is currently dragging from the lack of veterans contributing to our lineup. Carlos Gonzalez is currently hitting for .218 BA (Batting Average) and only batted in 15 runs. This is not the Cargo we know. Then, Gerardo Parra is hitting for .266 BA and only drove in 10 runs. Last but not least, Ian Desmond. Ian Desmond is currently the anchor of this team. Desmond is hitting for a .167 BA. That's awful! Not to mention, we paid Desmond $70 million. So, we need to start dealing away our veterans and get guys who can have a positive influence on this team.
The Rockies have many options. We can trade for some players or we can call up some players. So, what should they do?
Well, I would love for trade for some guys. So I'm going to list a few options.
Joey Votto
Joey Votto is one I would love to have. He'll bring in the veteran presence into our lineup and obviously, some pop. Let's get real though, there's no way we'll get him. Votto is way to expensive and we can definitely kiss our hopes of signing Nolan Arenado back away. So, from a scale through 1-10, the chances of a deal getting made is a two.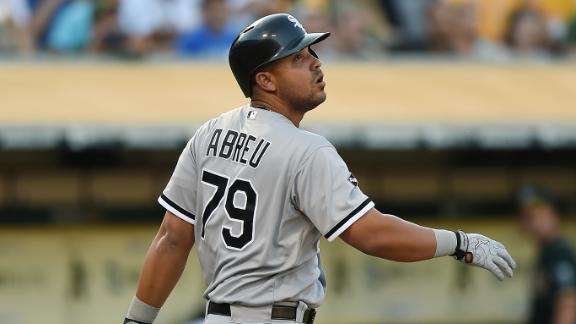 Jose Abreu
The Rockies have some history of trying to trade for Jose Abreu but a deal wasn't made. A trade with the White Sox could make sense. The White Sox are in serious rebuild mode. Trade them Ian Desmond and a couple prospects and that deal could work out. The chances of this deal getting made is a six.
Joey Gallo
Just imagine this, Joey Gallo playing at Coors Field. That would be terrifying for opposing pitchers. Joey Gallo is playing for a team who should be in rebuilding mode. Also, when Ian Desmond played for the Rangers, he was an All-Star. So trade Desmond back to the team he had success with. The chances of this deal getting made is probably a four.
Hopefully, the Rockies will figure it out here soon and start being more consistent with our bats. If not, well, we have a problem.
If you disagree, let me know.